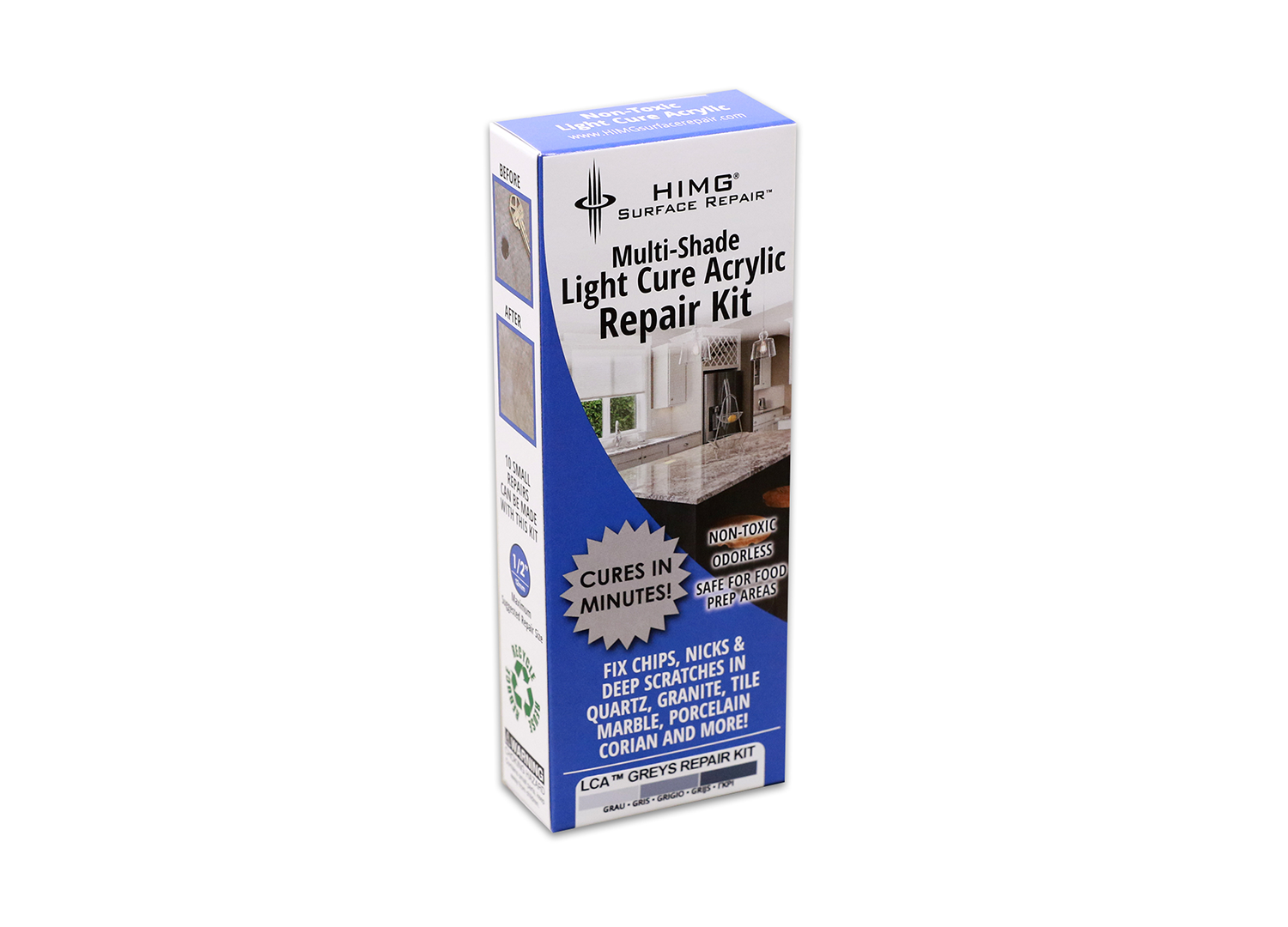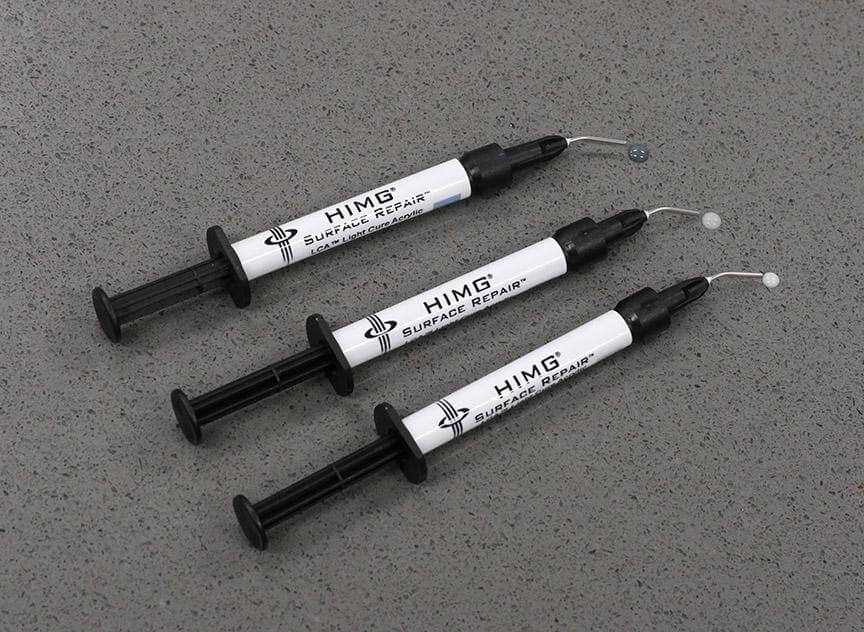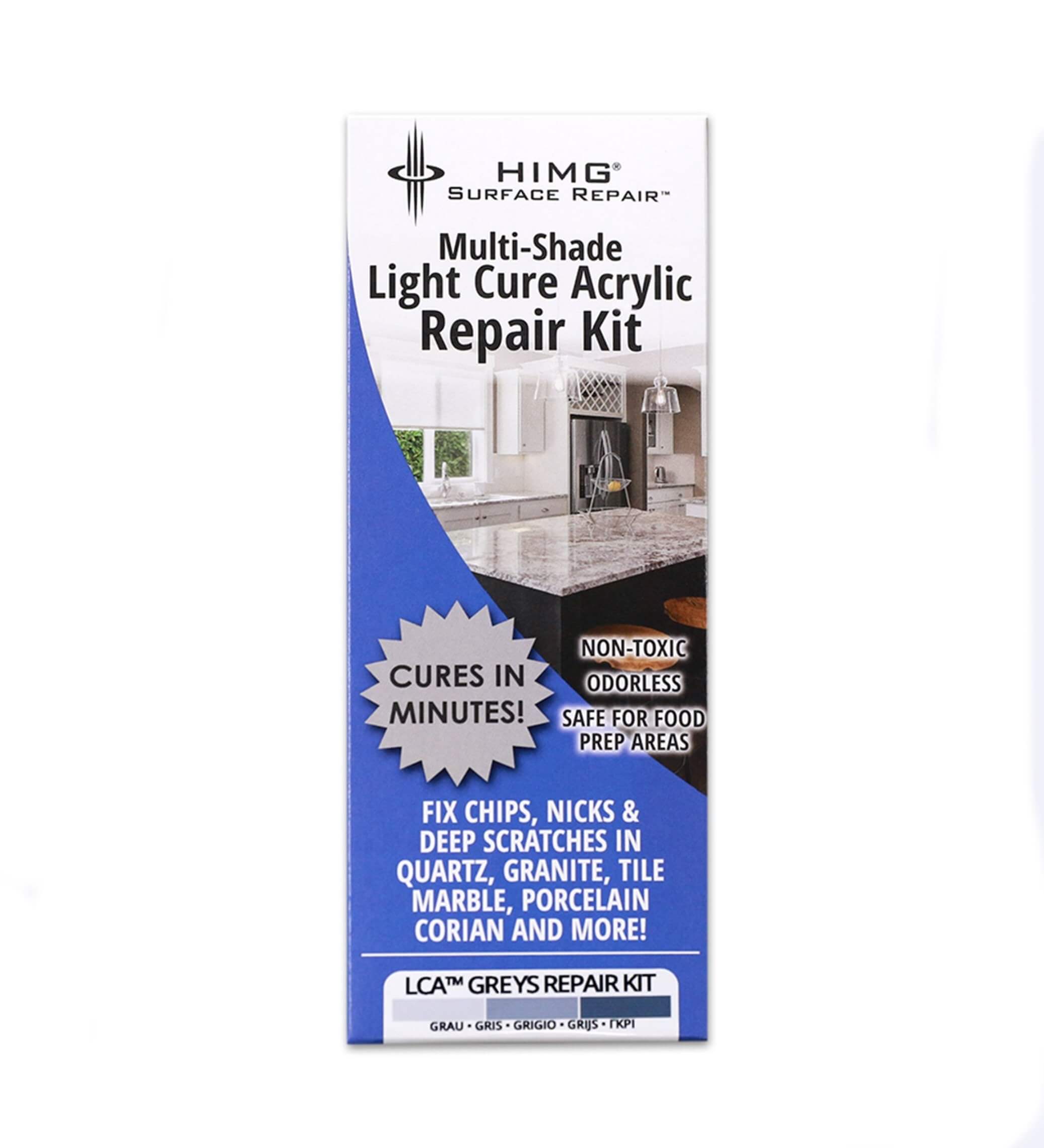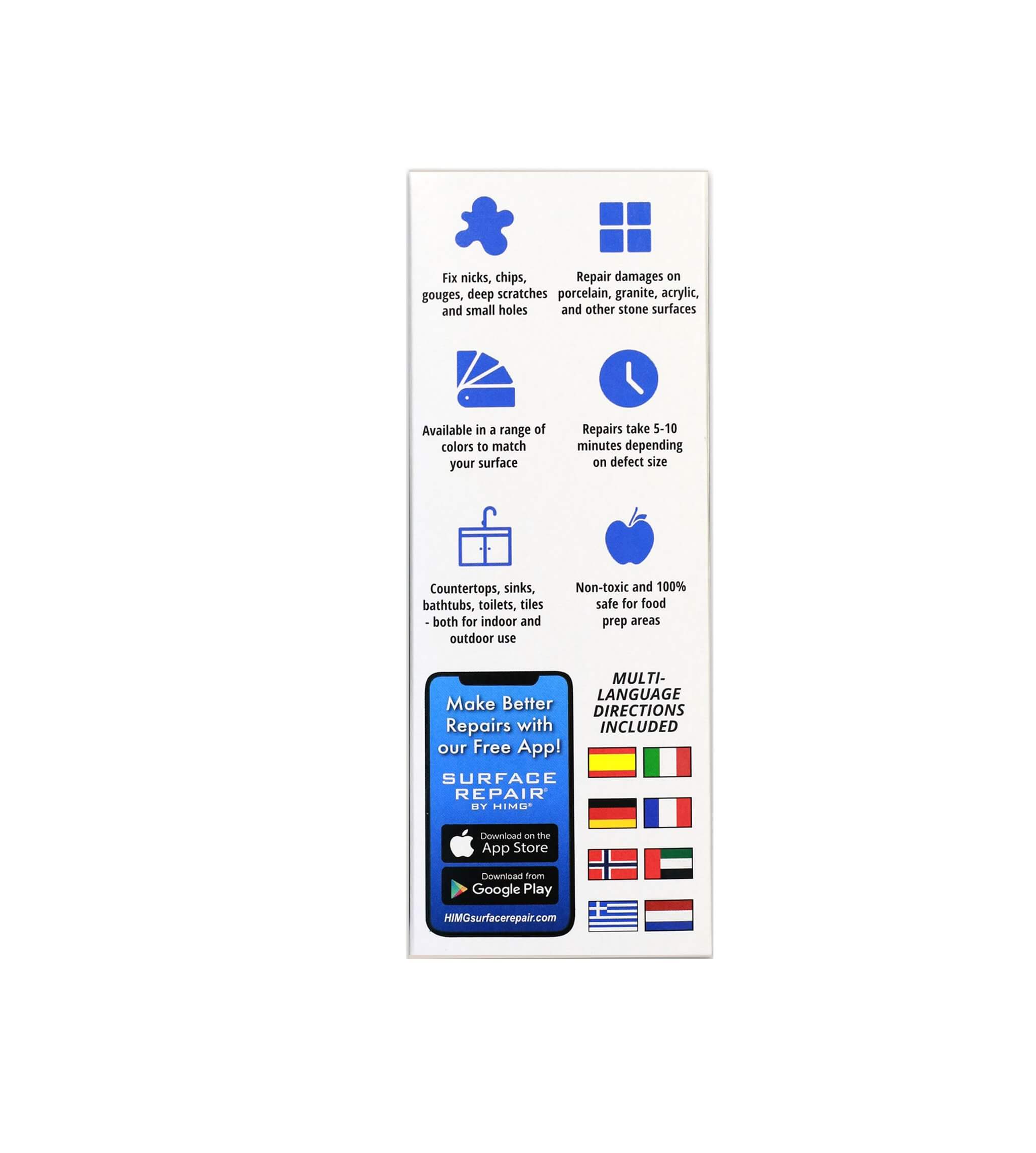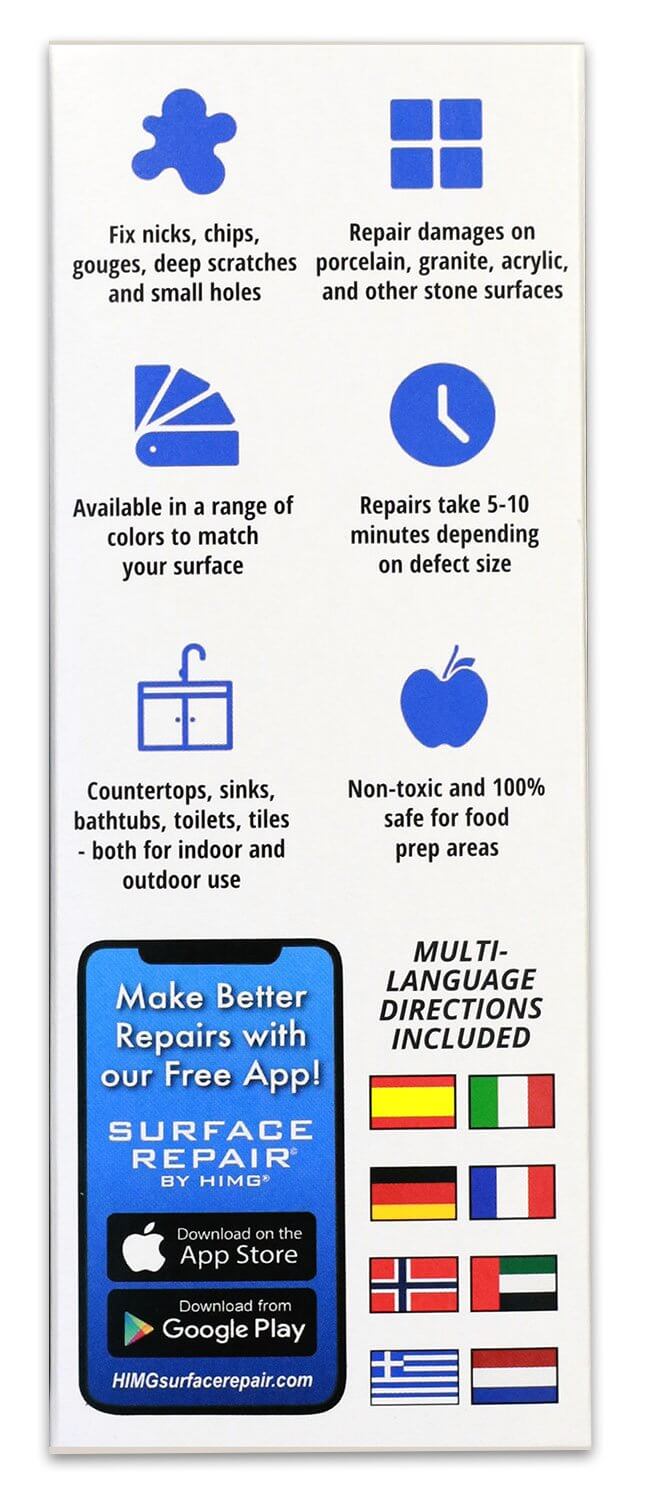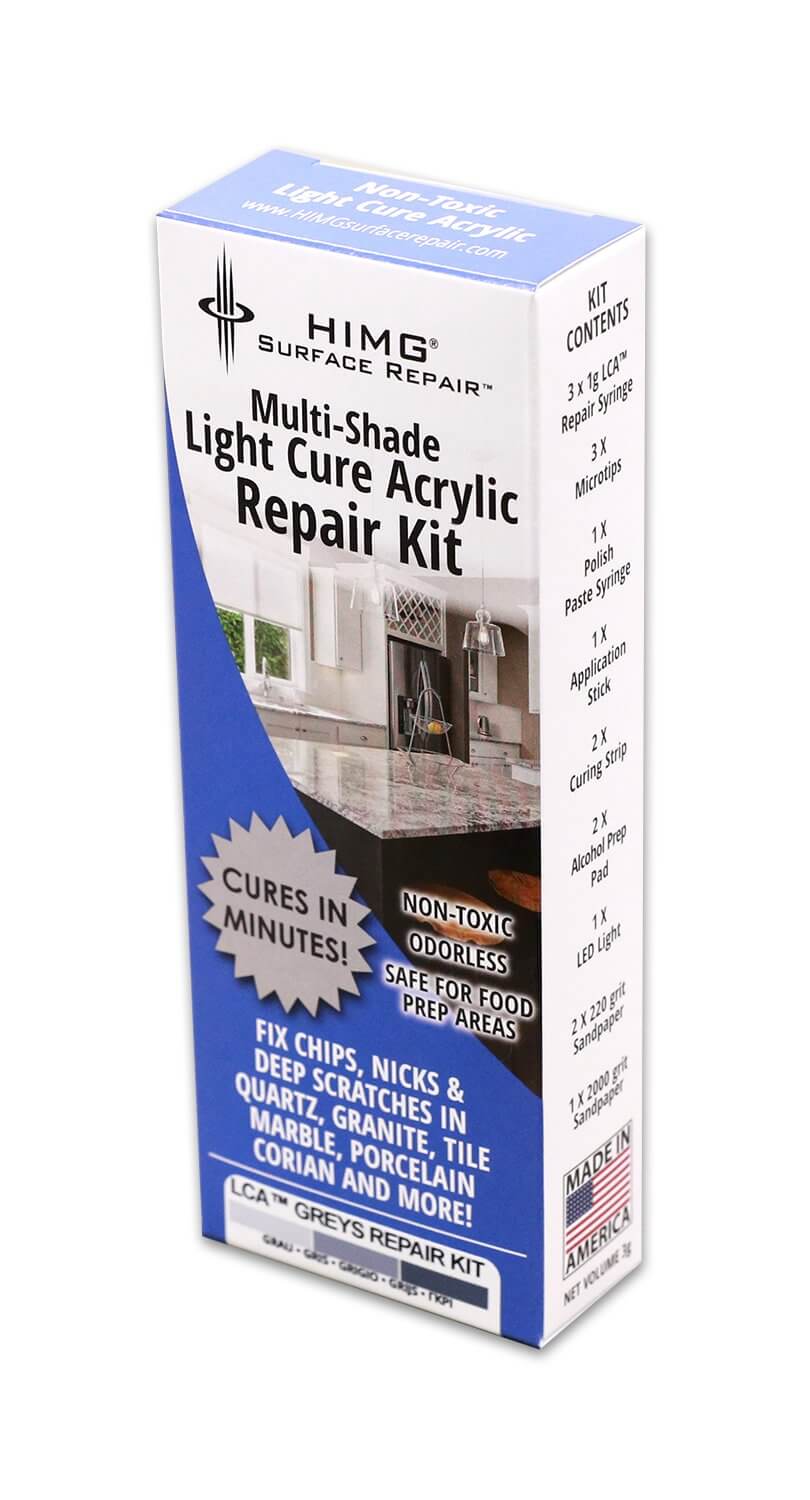 Grey Tones - Multi Color - Light Cure Acrylic Repair Kit
Our repair kit comes with repair materials, application tools, a curing light, and finishing materials. 
This kit includes:

• Three 1 gram syringes of Light Cure Acrylic™ in Grey, Whisper Grey and Thunder
• 2 Packets of Flitz Polish Paste
• 1 LED Curing Light
• 1 LED Light Stand
• Wood Application Tool
• Non-Scratch Sandpaper
• 2 curing strips
• 3 micro tips
• 2 Alcohol Prep Pads
• Multi language repair instructions

LCA™ is easy to use, non-toxic, non-epoxy and safe for food prep areas. 
Be a home improvement specialist and save time and money.
Fast and Free Shipping Available
Images Shown: LCA™ Grey Tones Repair Kit & NEW LED Light Stand *Now included in all Surface Repair Kits!*
We at HIMG® Surface Repair have committed on providing environmentally safe and green products to all our customers, partners and distributors.

All our packing is now FSC Certified from the Forest Stewardship Association.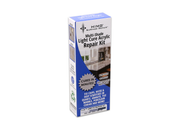 Grey Tones - Multi Color - Light Cure Acrylic Repair Kit