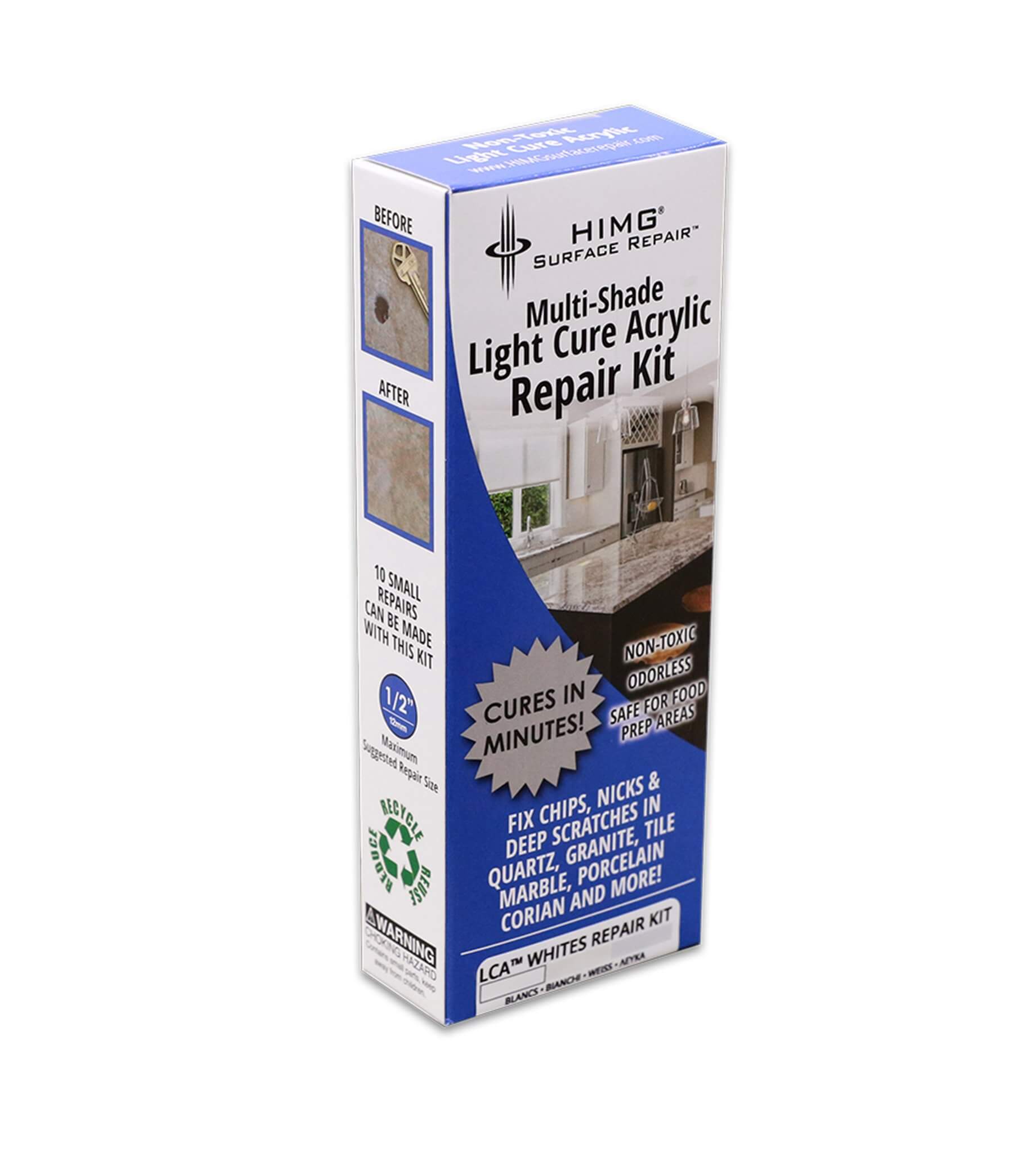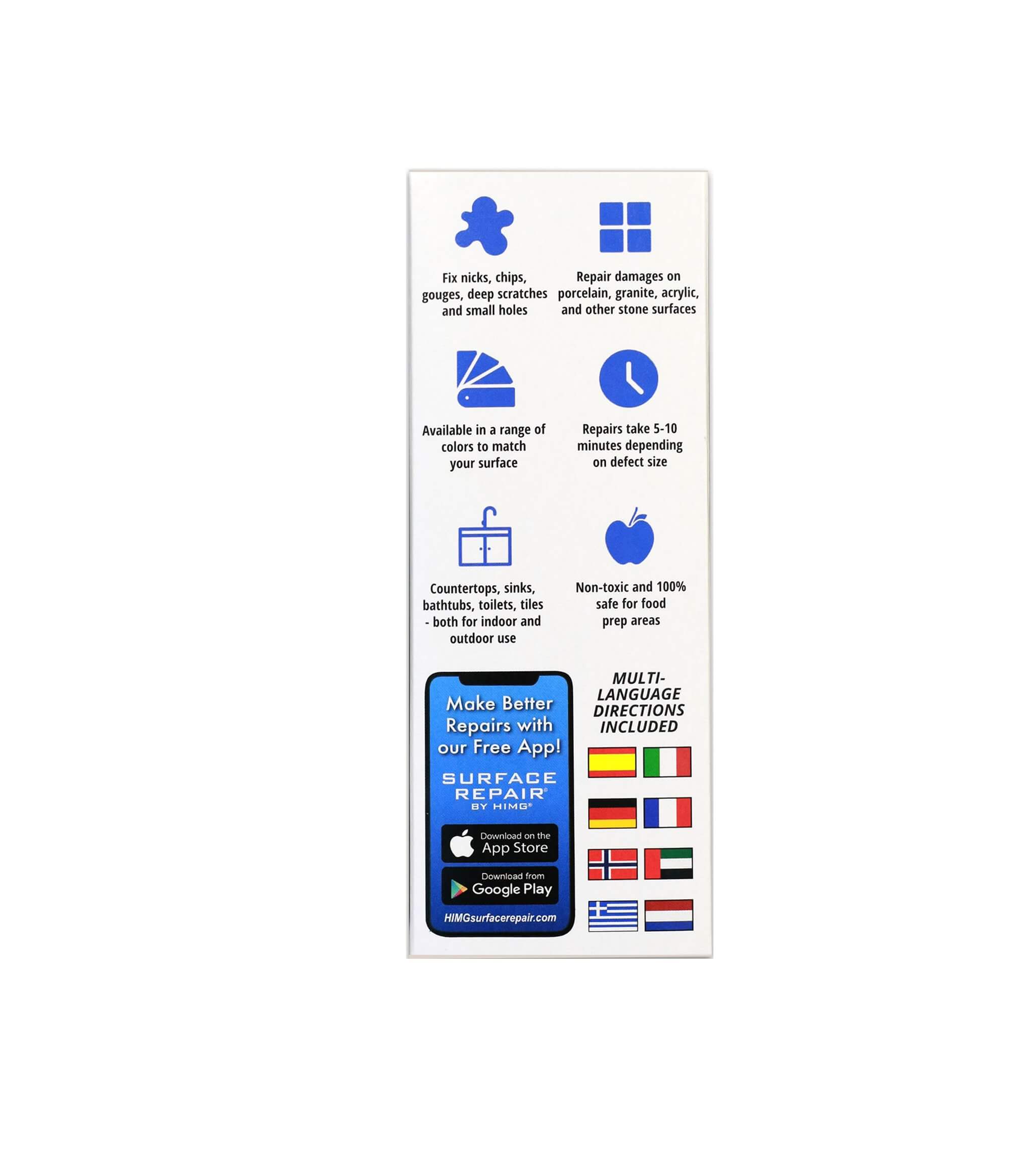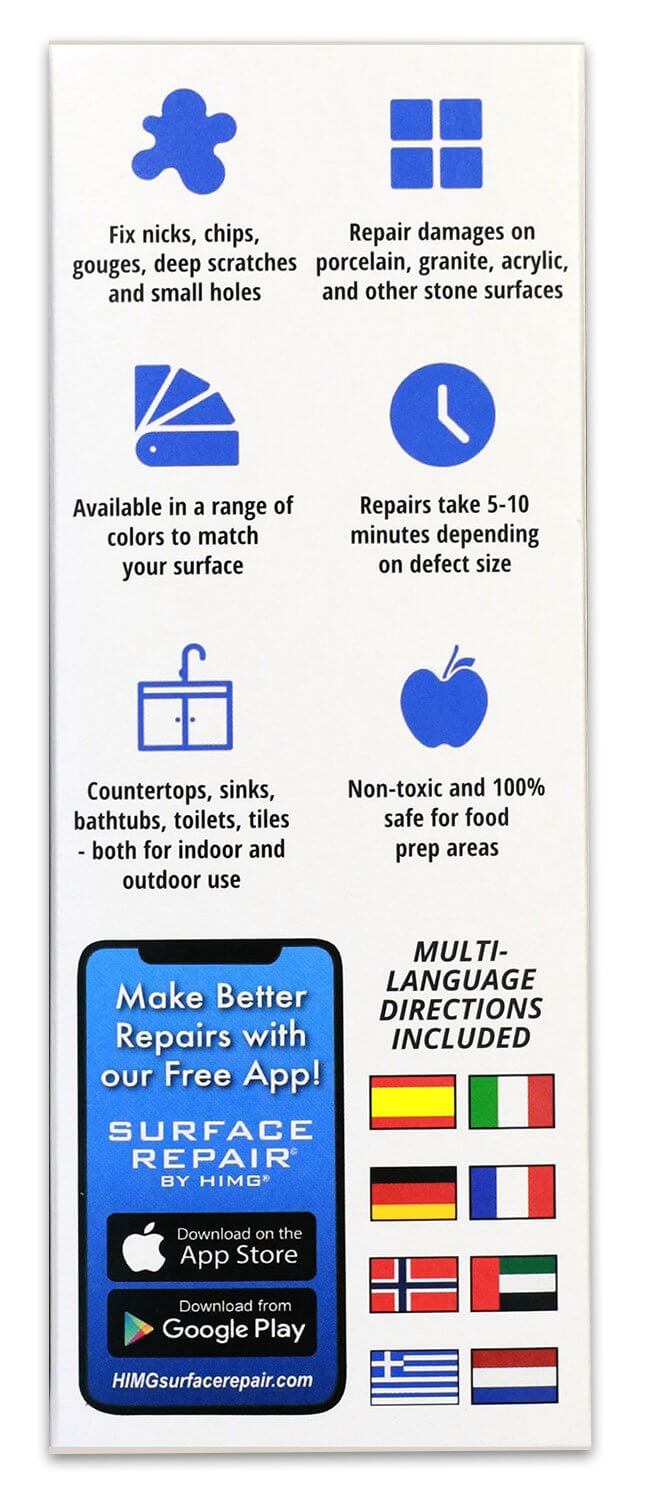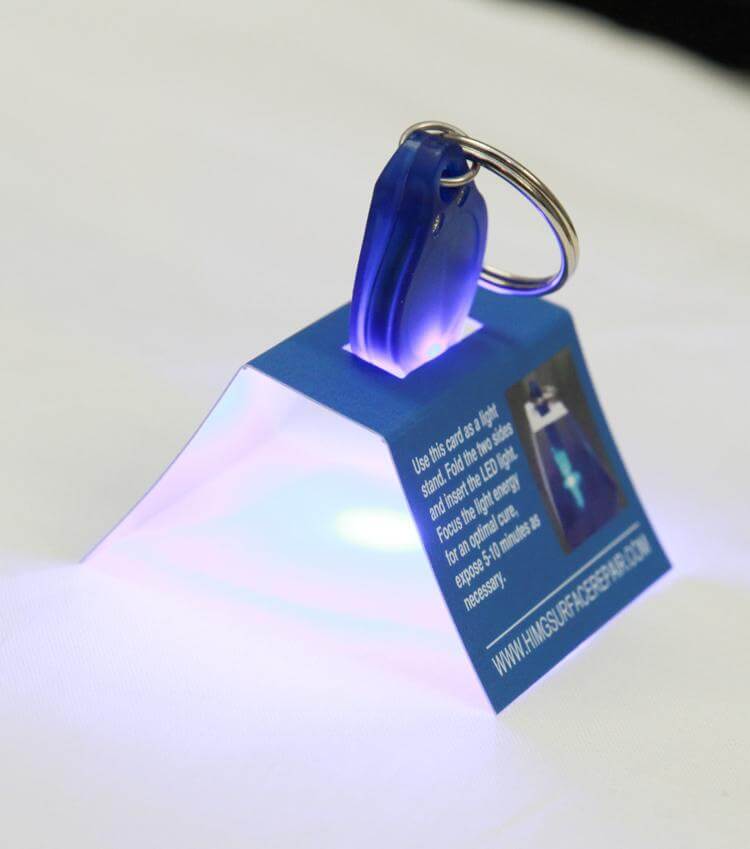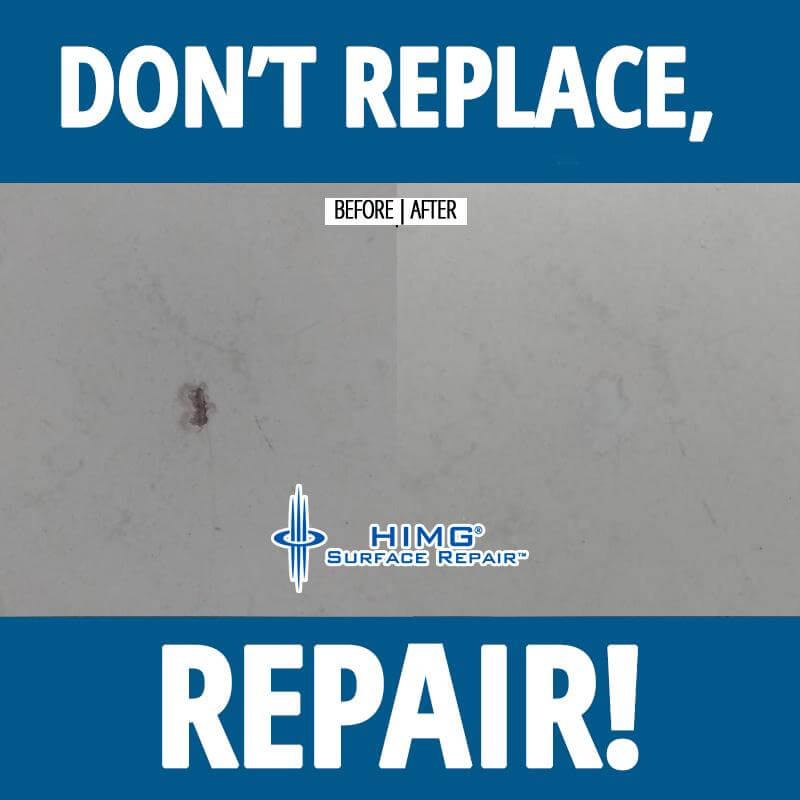 White Tones -Multi Color- Light Cure Acrylic Repair Kit
LCA™ White Tones is a DIY light cure acrylic that comes in 3 shades and cures in minutes. (5-10 minutes depending on size of defect) We designed this kit so you can blend the LCA™ together to achieve the perfect shade for your repair. An effective repair material for nicks, chips, gouges, or scratches in granite, marble porcelain, corian, travertine, enameled surfaces and other natural stone and acrylic surfaces. 
Now featuring upgraded Flitz polish paste. Clean, polish and protect your repairs with Flitz as a final step. Flitz has been a proven industry secret for over 40 years. Apply Flitz to the finished repair and wipe with the included polish cloth then buff to finish. For best results do not let dry. 
Our repair kit comes with repair materials, application tools, a curing light, and finishing materials. 
This kit includes:

• Three 1 gram syringes of Light Cure Acrylic™ in pure white, oyster white and grey white
• 2 Packets of Flitz polish paste
• 1 LED curing light
• 1 LED Light Stand
• Wood application tool
• Non-scratch sandpaper
• 2 curing strips
• 3 micro tips
• 2 Alcohol Prep Pads
• Multi language repair instructions


LCA™ is easy to use, non-toxic, non-epoxy and safe for food prep areas. 
Be a home improvement specialist and save time and money.
Fast and Free Shipping Available
We at HIMG® Surface Repair have committed on providing environmentally safe and green products to all our customers, partners and distributors.

All our packing is now FSC Certified from the Forest Stewardship Association.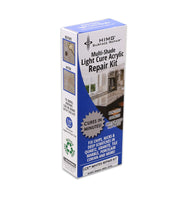 White Tones -Multi Color- Light Cure Acrylic Repair Kit