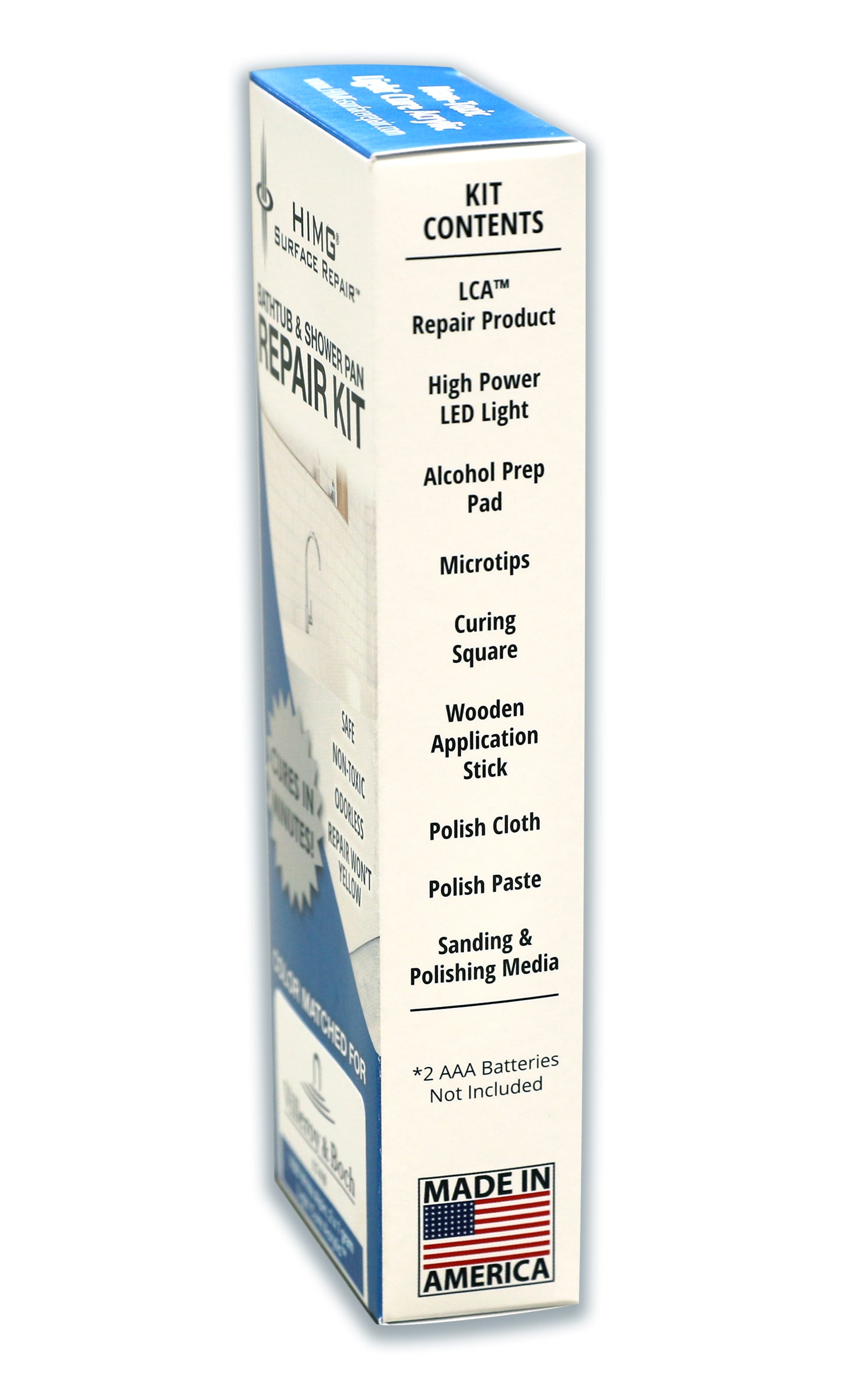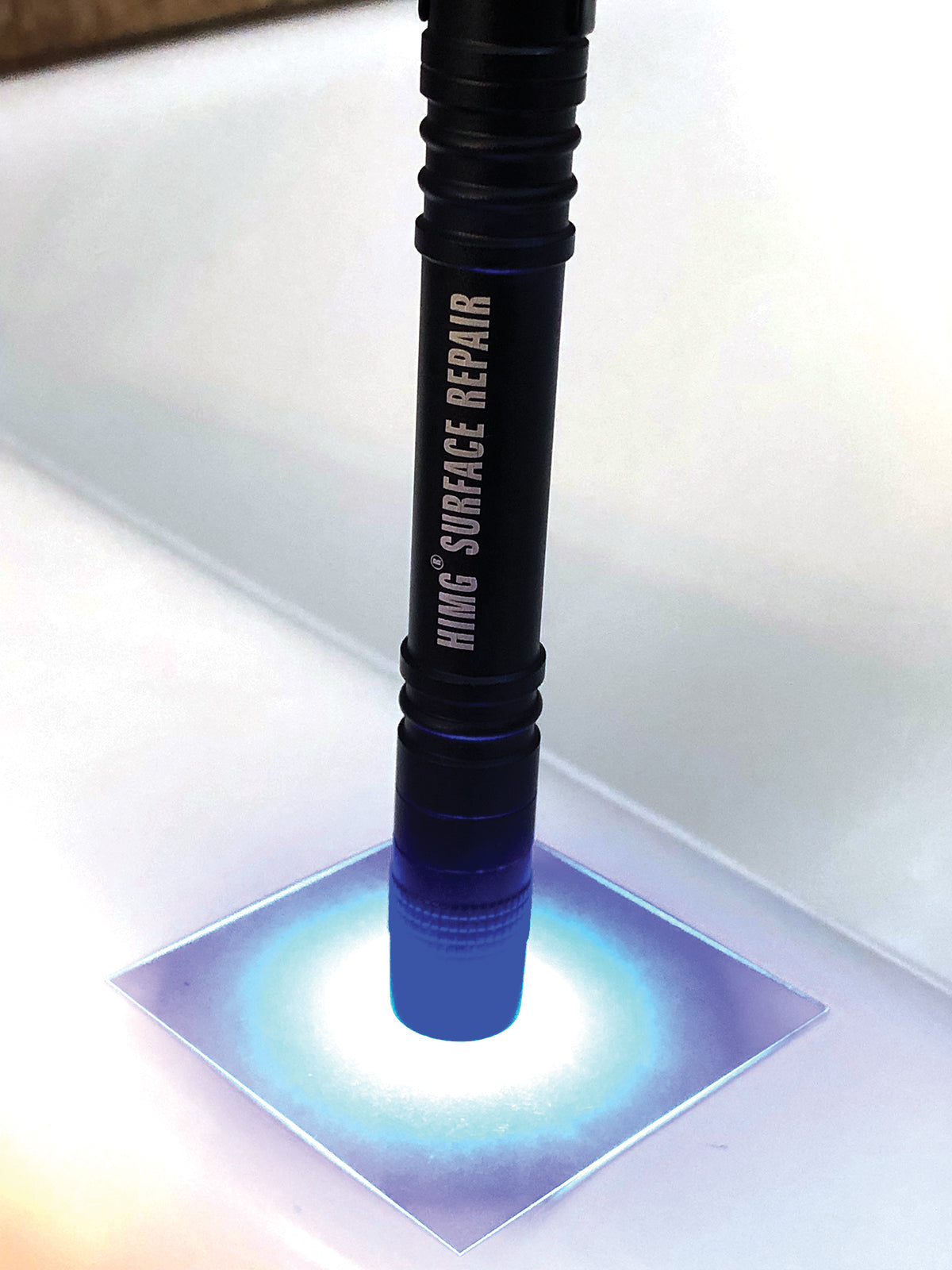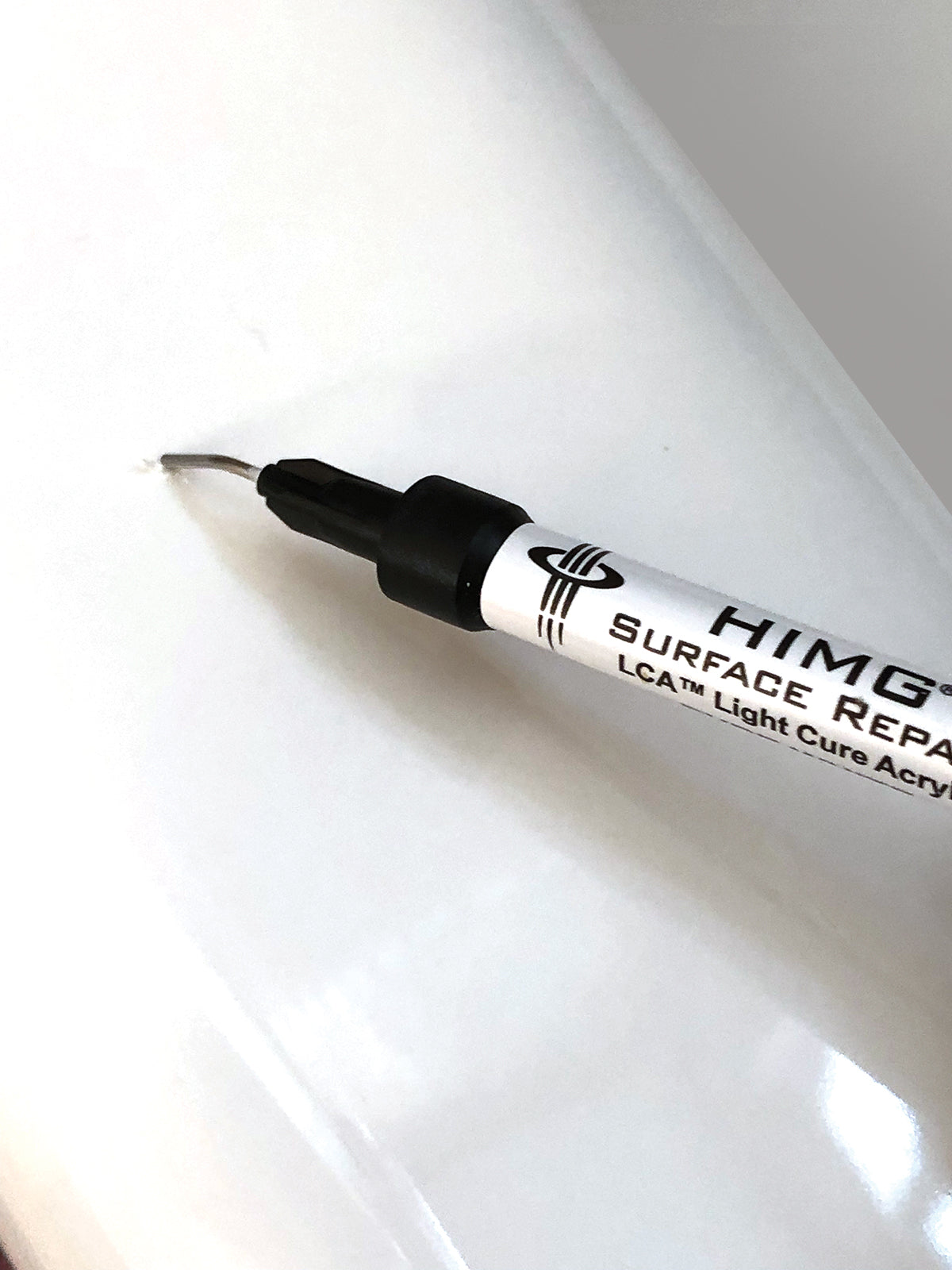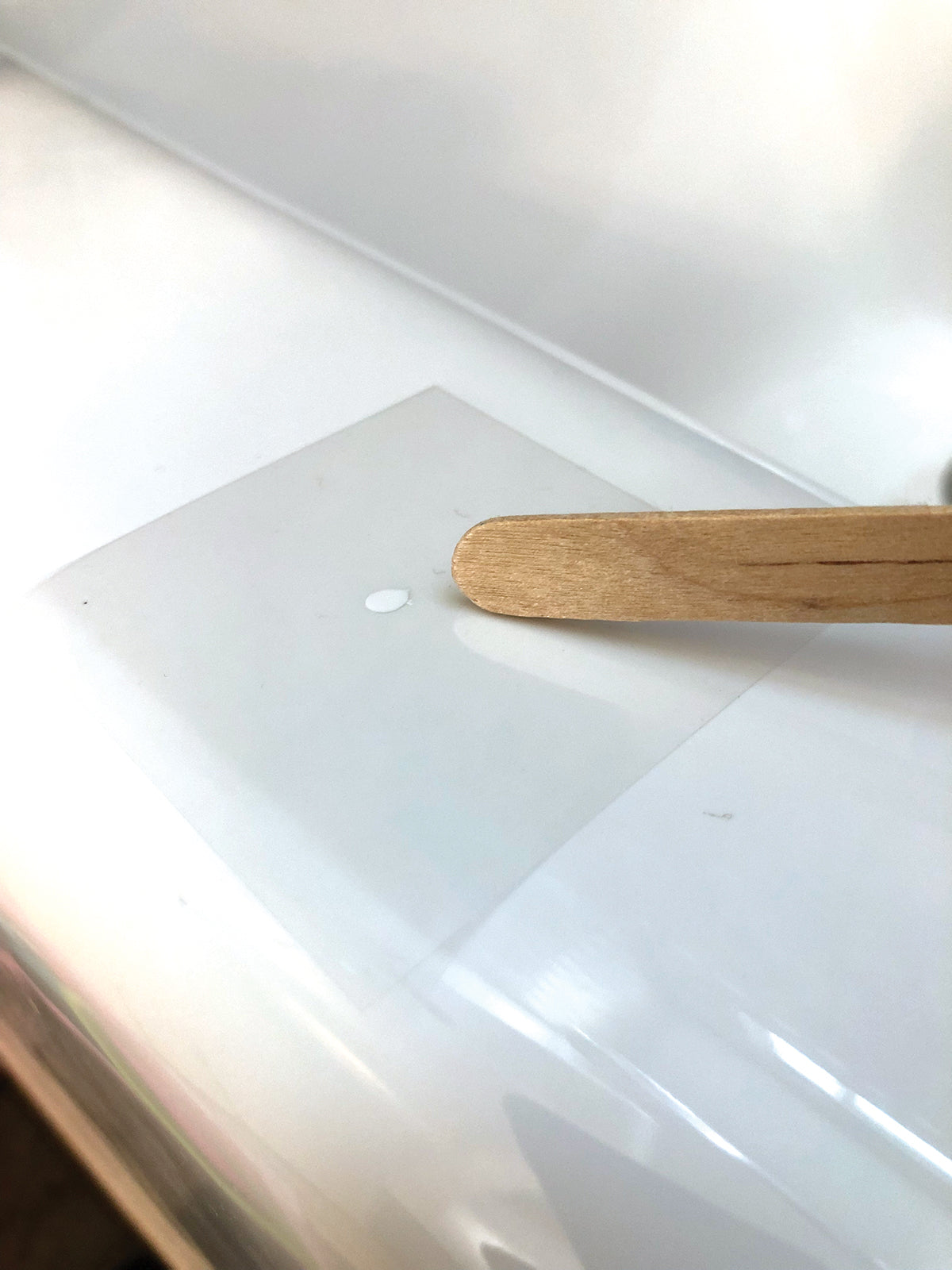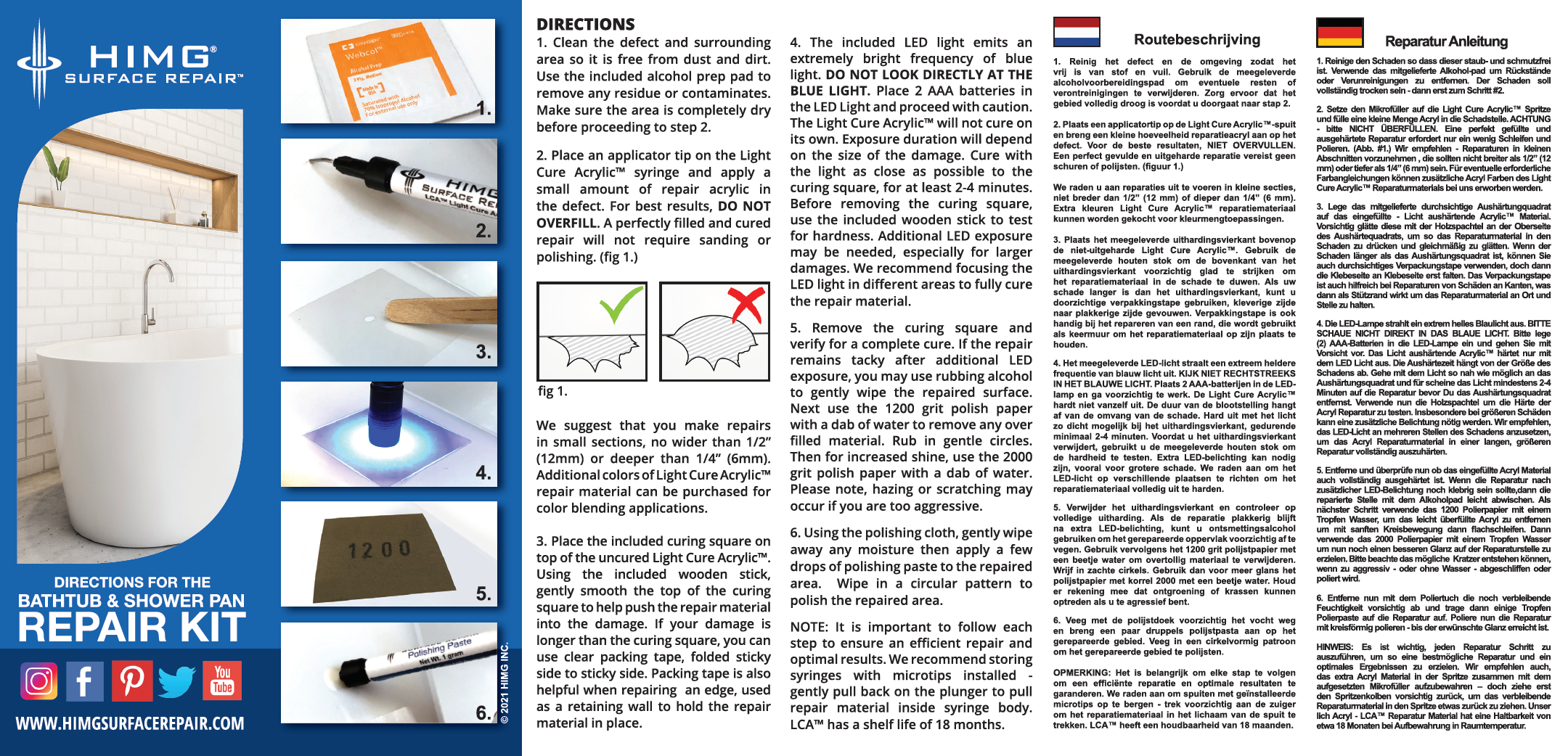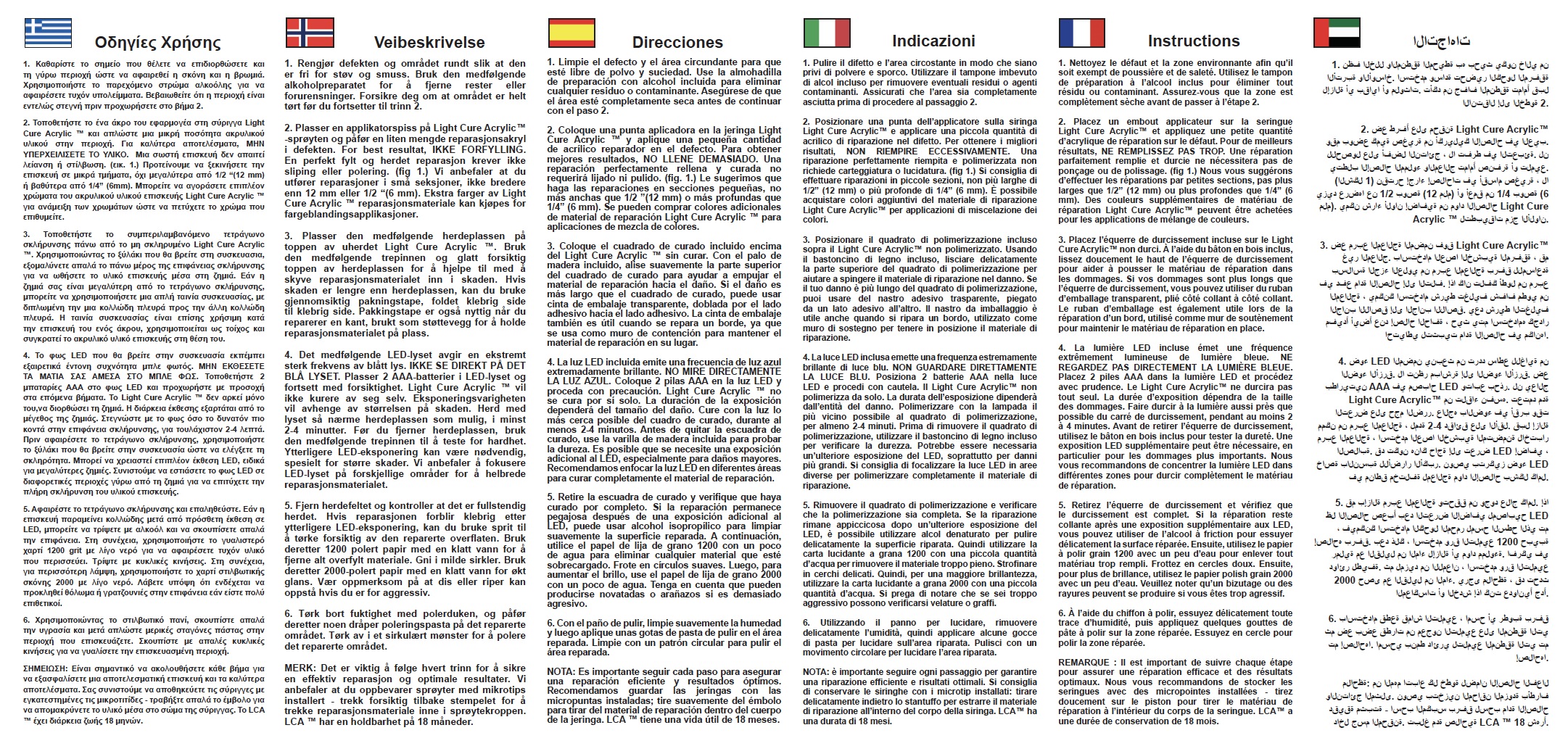 Bathtub and Shower Pan Repair Kit
Villeroy & Boch™
Alpin White
Star White

Kohler®
Kohler White 
Toto™
Toto White
American Standard White
Alape White
Hoesch White
These repair kits include:
2g of Light Cure Acrylic™ Repair Material
Polishing paper in 1200 and 2000 grit
Alcohol prep pads
A curing square - for larger damages (The maximum suggested repair size is 1/2" or 12mm.)
Micro tips - for precise application
Wooden Applicator Tool
Polish Cloth
NEW Flitz Polishing Paste
and a Pro Grade LED light. (2x AAA batteries included when purchased from our webstore) 

This kit is designed to repair damages on or touch-up fiberglass, acrylics, cultured marble, quaryl, enameled steel and composites. 
Perfectly matches the color of your toilet, sink, shower, and bathtub.
Very cost effective : 10 small repairs can be made with this kit. 


This repair kit is safe, non-toxic, odorless and the repair won't discolor over time. Multi-language directions are included.

In stock and ready for fulfillment from our California based warehouse. 
We at HIMG® Surface Repair have committed on providing environmentally safe and green products to all our customers, partners and distributors.
All our packing is now FSC Certified from the Forest Stewardship Association.
Bathtub and Shower Pan Repair Kit