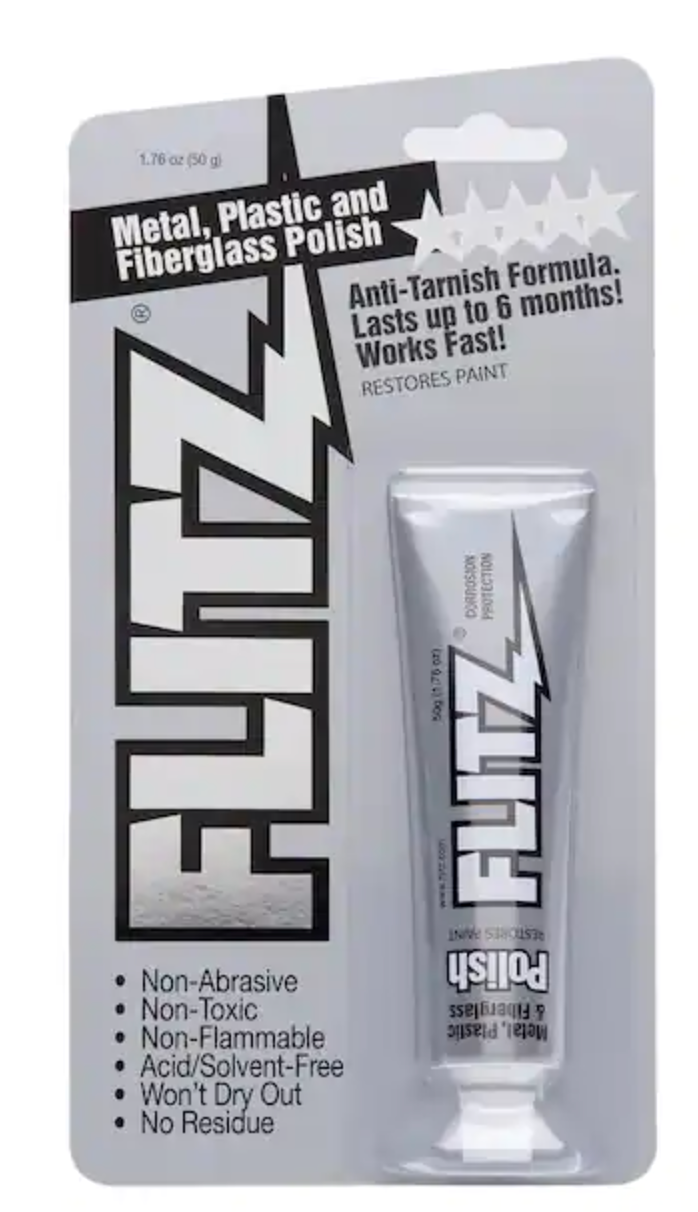 Flitz Polish, 1.76 oz Tube
Guaranteed to Safely Clean, Polish & Protect!
As included in our DIY repair kits, get this 1.76oz (50gr) tube for use around the house. 

•Non-Abrasive
•Non-Toxic
•Acid-Free
•Won't Dry Out
•No Residue
•Non-Flammable

Directions: Use sparingly. Apply Polish & Buff with a microfiber cloth while moist. Do not let dry! Removes tarnish, rust, water stains, chalking, lime deposits, heat discoloration, oxidation, fingerprints, tree sap, bird droppings, graffiti and dyes.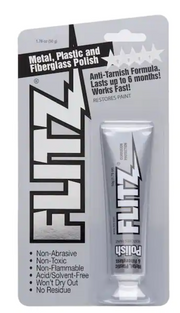 Flitz Polish, 1.76 oz Tube